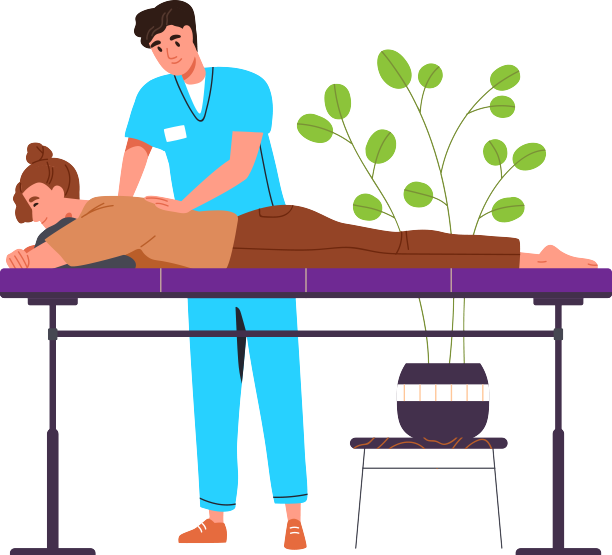 Myotherapy Monbulk
Moores Road Medical Centre offers myotherapy in Monbulk. Our resident Myotherapist Teghan completed her Advanced Diploma of Myotherapy at RMIT University in December 2015. After completing her degree, Teghan then became heavily involved in the sporting industry.
Teghan also spends her time down at Richmond Football Club treating the Tigers and helping them achieve their Premiership in the 2019 season.
Teghan has completed further training in pre and postnatal treatments to further improve her knowledge and treatment skills.
Combining Teghan's passion for helping athletes and peoples' general aches and pains, she has carved herself a niche within the Myotherapy community and continues to advance in Myotherapy for her clients
About Myotherapy
Myotherapy focuses on the treatment and rehabilitation of musculoskeletal conditions and associated conditions that affect the joints, bones, muscles, spine, and multiple areas of the body where there are musculoskeletal manifestations. This is one of the reasons why myotherapy involves a physical evaluation and an integrated therapeutic approach once a prognosis has been made.
Myotherapy treatments incorporate a comprehensive patient history, tissue observations and movement, postural assessment, and the tactual exploration of the spine, the peripheral joints, the musculature, the connective tissues, and the associated viscera.
Benefits of Myotherapy
According to the Institute of Registered Myotherapists of Australia, evidence has surfaced suggesting that over the last 10 years, treating painful trigger points may help relieve muscle contractions and optimise muscular movement. Here are the other benefits of myotherapy:
Reduces pain
Rehabilitation of injury
Reduces stress and anxiety
Increases mobility
Increases one's quality of life